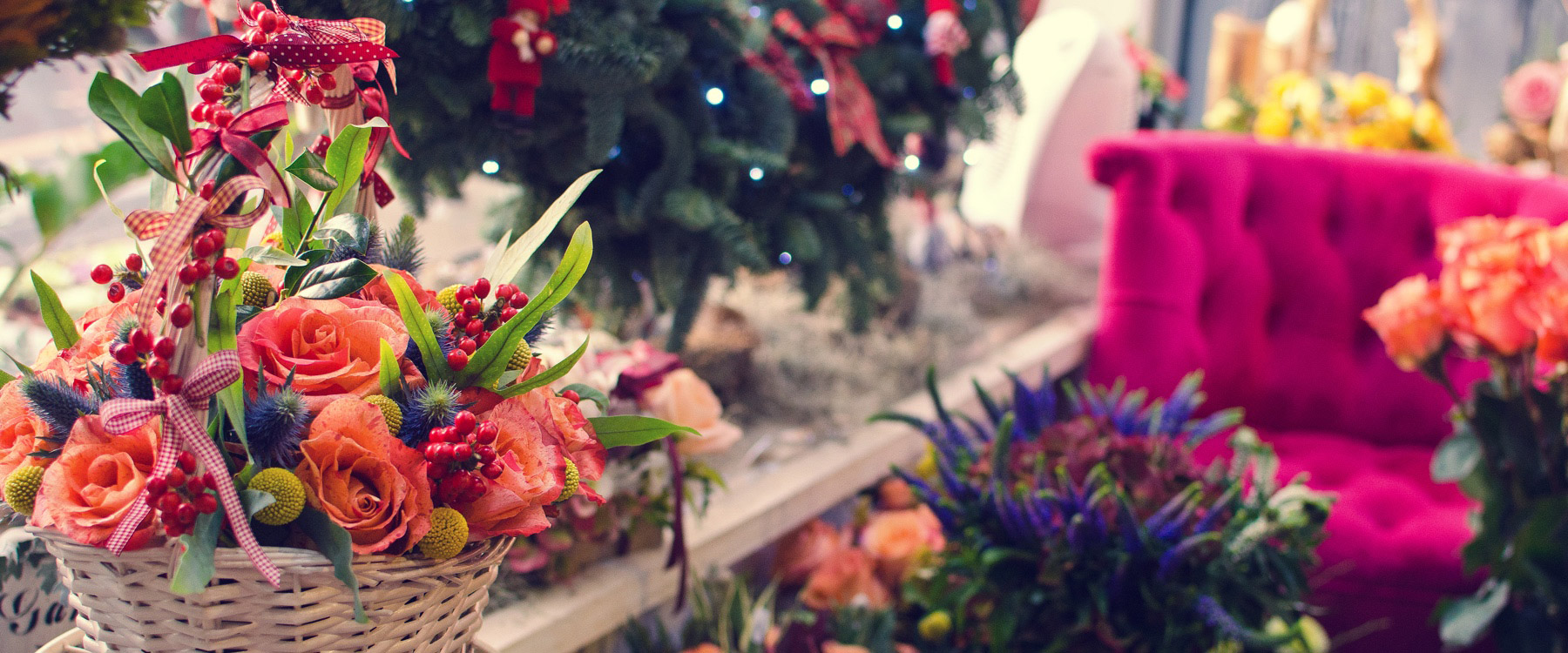 Does Port Charlotte Florist offer same day flower delivery?

Yes we do. If your order is placed by 2:00 PM in our time zone, we can offer same day local delivery. Often times we are able to accommodate same day delivery requests even later in the day. When you check out available times will be offered based on the time pf day and delivery area. For deliveries outside our regular delivery area, we recommend ordering at least 24 hours in advance, but we'll always do our best to get you same day delivery.
What zip codes do you deliver flowers to in Florida?

We offer flower delivery nationwide. Local deliveries are made from our main flower shop at 900 Tamiami Trail Port Charlotte, FL 33953, but we deliver to many zip codes and surrounding cities. The following is a list of our local zip codes for flower delivery: 33952, 33953,33948, 33954, 33980, 33983, 34286, 34287, 34288, 34289, 34291, 34269, 34267, 33950, 33955, 33982, 34224, 33947, 33946, 33981
If I don't find the perfect floral arrangement, can Port Charlotte Florist create a custom design for me?

Of course! Port Charlotte Florist has many extremely talented floral designers that can create the perfect floral arrangement for you. Whether you're celebrating a holiday, birthday, anniversary, sending specially designed sympathy flowers, or would like a custom bouquet "Just Because" we can make sure that your order is created to your exact specifications!
Are all flowers available year round?

While many flowers are available throughout the year, there are those that bloom during specific seasons. For example, sunflowers, heather, tulips and lily of the valley are seasonal. Other flowers, such as roses and carnations, are readily available year long. Our floral arrangements are designed to capture the colors and beauty of current time of year or season!
Can I send flowers to a hospital, funeral home, or school?

Yes! Port Charlotte Florist offers hand delivery on many of the local hospitals, schools, corporate offices, businesses, and funeral homes in the Port Charlotte area including North Port and Punta Gorda! Once you've found the perfect sympathy floral arrangement, birthday gift, anniversary flowers, or gift basket, make sure to ask about delivering directly to the business location of your choice!
How do I make my flowers last longer?

The best way to keep your flowers fresh is first to always keep the water level of the container as full as possible. Flowers not only take up water through the end of the stem, but also through the sides of the stems themselves. Keep your bouquet in a cool location in your home, away from direct sunlight or electronics and appliances that give off heat. You can also use floral preservatives to make your flowers last longer. They have simple instructions and if used properly can greatly increase the life of your floral arrangement!
Can I pick a specific delivery time for my floral arrangement or gift?

Yes! We offer delivery throughout the day and on most days throughout the year! Give us a call and ask about same day or rush delivery for those last minute gifts or flowers for a special occasions!
Can I order flowers ahead and pick them up myself?

Absolutely! If you'd rather pick up and delivery your order yourself we can prepare your arrangement or gift and have it ready for you when you stop in. Give us a call to order your arrangement and we'll work with you to set up a pickup time!